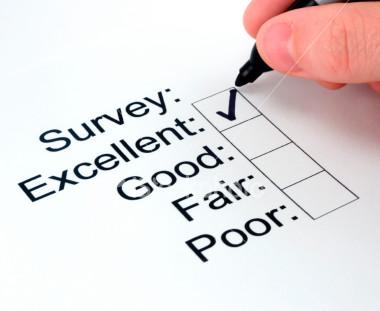 Joshua 24:15 … "choose you this day whom ye will serve … as for me and my house, we will serve the LORD." Located in a City where a line was once drawn in the sand (The Alamo) and people were told that they had to "take a stand." We stand for Jesus as Lord and the Bible as true.

Church's Mission Pastor Statt, his wife Pat, and the congregation want to acquaint you with a living, caring God and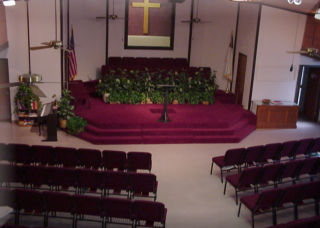 His church who wants to meet your needs. We believe in and follow Matthew 28:19-20 as our commission from The Lord Jesus and seek to exalt Christ Jesus in our praise, preaching, and participation.
We offer times of fellowship, meaningful down-to-earth Bible Studies, Missions and Ministry opportunities as well as training in how-to-grow as a Disciple of Jesus. Want to know more. Please call our offices and ask for more information. (210-401-4511) . When you call you will most like be greeted by Pastor's Administrative Assistant, Rhonda, who will be happy to assist you.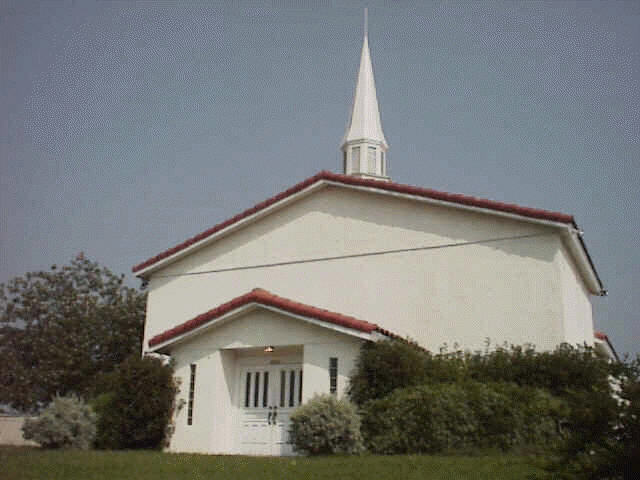 Worship Services Expect Pastor Statt to bring a fresh, up-to-date Word from God that brings the Bible to life each service. We fully expect God's Word to convict each of us of sin and to move us towards repentance, forgiveness, and the full life free from guilt. We expect new people to come into God's Kingdom and begin living the Christian life each service. Format of Worship Services Come dressed comfortably for worship of God and you will fit in with others also dressed comfortably. Expect friendliness to be the order-of-the-day as these people care about each other and welcome new comers. With 60-70 plus people you will be able to blend-in while at the same time be able to meet new friends if you like. The music is both lively at times as well as moving at others depending upon the message of the song.
Do expect to have spiritual needs met and be with caring people. God is real in these services! We offer worship services on Sunday at 10:45 a.m. as well as on Wednesdays at 7:00 p.m. with age-grouped multiple Bible Studies for everybody at 9:30 a.m. Sundays.
Statement of Faith We agree with the latest edition of the Baptist Faith and Message.
1. We believe the Bible to be the inspired, the only infallible authoritative Word of God. We believe that there is one God, eternally existent in three persons: Father, Son, and Holy Spirit.
2. We believe in the Deity of our Lord Jesus Christ, in His virgin birth, in His sinless life, in His miracles, in His vicarious and atoning death through His shed blood, in His bodily resurrection, in His ascension to the right hand of the Father, and in His personal return in power and glory.
3. We believe that regeneration by the Holy Spirit is absolutely essential for the salvation of lost and sinful men.
4. We believe in the present ministry of the Holy Spirit, by Whose indwelling the Christian is enabled to live the Godly life.
5. We believe in the resurrection of both the saved and the lost - those who are saved to the resurrection of life, and those who are lost to the resurrection of condemnation.
6. We believe in the spiritual unity of believers in Christ, and the evidence of that unity being shown by how we love one another.
The Bible We build our lives upon Jesus as revealed in God's Word. Believing the whole Bible is Holy, inerrant, infallible objective Word of God written by men who were divinely inspired. The Bible is, and will remain forever, the final and supreme authority and standard by which all human conduct, doctrine, opinion, and decision should be tried. We know as the only, unique, eternal Son of God, pre-existing with God the Father before Jesus' birth in Bethlehem. In His incarnation, He was supernaturally conceived of the Holy Spirit and born of the virgin Mary. We believe He is coming quickly. When He returns it will not be in grace, but in power and glory to judge the world of six. In deciding What Jesus Would Do today we turn to the Bible which completely reveals Him and His ways. When the Bible is practiced in one's life, it strengthens us in facing the challenges of daily life.
We strongly endorse the ministry of Christian Research Institute and the Bible Answer Man ministries heard and seen around the world on radio and via the Internet.
We are a F.A.I.T.H. focused congregation believing that weekly small group Bible Study is the key to growing a spiritual body of Christ. As often as possible our adult and youth Sunday School teachers participate in FAITH. Our SS classes aim to teach you "how to study God's Word" -- the Bible. Starting in 1999 we began offering F.A.I.T.H. courses and have taught a on five levels including: Basic, Advanced, Discipleship, Witnessing to Cults, and Introduction to World Religions. These classes teach you how to reach the lost and disciple Christians into a meaningful walk with the Lord Jesus as well as teaching the Doctrines of God and about avoiding the entanglement of our enemy, Satan, through his false religions and teachers. When offered they are open to anyone regardless of church membership.
We Welcome Guests If you live in or are visiting San Antonio, we invite you to worship with us. It is our prayerful goal to welcome, with open Christian Love, individuals and families who are searching for God and those who are seeking a Church home in San Antonio and the surrounding area.
Morality and Sanctity of Human Life We stand firmly with God, His Word the Bible, and other informed people against abortion, cloning, and embryo stem cell research. God gives life to all and only He can morally take life. We also stand with those who have suffered at the hands of abortionist -- ready and willing to help in explaining God's forgiveness and full restoration of peace. In this "anything-goes immoral society" that has lost her moral foothold, we as a body of believers teach God's entire Word including no sex outside the marriage bed.
Heaven & Hell The Bible describes it as a literal, beautiful, and perfect place prepared by God for those who have placed their faith in His only Son, Jesus the Christ. It is a real place where we will live forever in a resurrected and glorified body. Hell is also a literal placed prepared by God for Satan and his angels. Every person who dies without accepting Jesus as Savior and Lord will spend eternity in the place of their choosing -- a place of everlasting punishment, a place of eternal suffering, a real place.
We Care about you and your family both spiritually, mentally, and physically. We offer many programs and opportunities for growth. Dr. Riddlebarger, CPE in addition to holding advanced degrees in Theology and Divinity, holds a Ph.D. in Biblical Pastoral Counseling and is licensed and certified to work with families or individuals having difficulties though Family Life Skills. As both a certified Victim Relief Chaplain and Disaster Relief Chaplain he works with local State and Federal agencies. Our counseling format applies the Bible to your problems to resolve the difficulties -- It is not just secular counseling done by a Christian.
At PRBC our goal is to both live a life demonstrating the Love and forgiveness of God shown in Jesus Christ while equipping other to do so also. This a congregation where healing as well as growth can occur. We are a giving congregation.
We Visit those in need who request a visit as well as with those for whom others have asked that we visit and share the Biblical Gospel of Jesus Christ. We Pray for one another and support our efforts with time and money.
If you would like prayer now or to know how to invite Jesus into your life today, call the 24 hour hotline 1-800-Jesus2000. You might talk with one of our members or another godly person with a sister church. Referrals are sent to us weekly as they come in. FREE materials are mailed to you right away.
Video/Outreach Ministry Worship Services are available from our Tape/ VHS Video outreach ministry. Ask how you on the monthly "tape ministry" ministry and receive regular weekly messages. A FREE CD of a recent message awaits you from God's Word enthusiastically delivered by our Pastor. HOW? Simply ask for it either by writing to us at PRBC, Attention Pastor, 5820 Pearsall Road, San Antonio, TX 78242 or emailing us at pastor@JesusSA.com We will be happy to send a tape out to you. Regular delivery of a tape/CD-per week is available also for a small donation toward expenses.